Why choose Lenstax for Nidhi Registration ?
Free Tax Consultant
GST Number
Return Filing with Nominal fees
24x7 Support
Experienced Resources
Dedicated Account Manager
NIDHI REGISTRATION IN INDIA:
WHY CHOOSE LENSTAX?
Quick Service @ Lowest Price Guaranteed
Complete Online, No Hidden Cost
More than 30 legal specialists and Chartered Accountants are there for your support.
2 Days Quick Process
Get the best recommendation.
Call us anytime and get support for your business.
NIDHI COMPANY REGISTRATION GUIDE
What is NIDHI Company?
NIDHI stands for National Initiative for Developing and Harnessing Innovations. NIDHI Company is a financial institution or a type of NBFC that is involved in depositing and lending money to its members. This company is registered under the Companies Act, 2013, and is managed, as per the RBI's guidelines. All the transactions are performed by the company's members only. Since all the transactions are focused on the shareholders of the Nidhi Company, RBI has exempted the notified Nidhi companies from the core acts of RBI. This differentiates Nidhi companies from other NBFCs. Nidhi companies were started by the Ministry of Corporate Affairs (MCA) and are affiliated with the same. However, some of their decisions are controlled by the MCA.
Eligibility for NIDHI Company Registration
Apart from the core members, Nidhi companies must have a minimum of 200 shareholders of the company. Only when a company has this minimum number of shareholders, they can apply for Nidhi company registration.
Any company wanting to register as a Nidhi company must have a minimum of Rs. 10 lakh of net-owned funds. This is necessary for registration and must be followed. Any company having a lesser amount of net-owned funds is not eligible for Nidhi company registration.
The ratio between the net-owned funds and the deposits cannot be more than 1:20 for any companies which want to register for Nidhi Company. A ratio more than this is not accepted for a Nidhi company registration.
A company that wants to register as Nidhi Company must have a minimum of 10% of unencumbered term deposits of the outstanding deposits. Term deposits of more than 10% are acceptable but any less than 10% is not considered sufficient for Nidhi company registration.
The name of the company must always contain 'Nidhi Limited'.
Companies registered under Nidhi company will be a public company.
The registering company must have paid equity share capital of Rs. 5 lakh.
Conditions to be fulfilled for getting 'Nidhi' status
Within one year of its registration
Nidhi Company should have minimum 200 members within one year from commencement.
Also, the net owned funds should be 10 lakh rupees or more. Net owned funds = Equity share capital + free reserves (-) accumulated losses (-) intangible assets.
Unencumbered term deposits must be 10% or higher of the outstanding deposits.
The ratio of net owned funds to deposits shouldn't be more than 1:20.

If Nidhi Company satisfies all above conditions, it should file NDH-1 along with prescribed fees within 90 days from the end of the first financial year after incorporation. The form must be duly certified by practicing CA/ CS/ CWA.

Extension of another financial year can be availed upon submission of NDH-2 to the Regional Director within 30 days from the end of the first financial year.

If even after the second financial year, it doesn't fulfill the requirements, it can't accept deposits till it complies with the provisions, and also penalty will be imposed.
Benefits of registration under NIDHI Registration
The formation of a Nidhi company is a simple process. There are very few requirements for the formation of a Nidhi company. Some of the primary things to be kept in mind for the formation are listed below:
* Minimum of 7 members is required. 3 of these 7 members are appointed as directors of Nidhi company.
* Simple and hassle-free documentation process.
* Easy-to-do registration.
* Even after being a different type of NBFCs, the registration process is comparatively simple for Nidhi companies.
As we suggested above, Nidhi companies do not have to comply with the RBI regulations. This non-compliance gives the company freedom to inculcate better and different rules for its functioning. Complying with RBI's regulations would have made it difficult for Nidhi companies to formulate their own rules and regulations which is a major point which differentiates them from other NBFCs.
Since all the lending and depositing transactions are performed by members of the company, it lowers the financial risk taken by the company. In Nidhi companies, only the members are involved with the financial transactions which make it safe and easy to track with the person depositing or borrowing funds from the company.
Nidhi company registration is not heavy on the directors' pockets. The registration cost is less for Nidhi companies as compared to other types of NBFCs. Even the formation of Nidhi companies is simpler than other types of NBFCs. This acts as a major benefit for the directors since saving money on registration can make it possible for directors to invest money in various business-related activities. This can also help the Nidhi companies to get business loans when required for the growth of the company.
The basic objective of Nidhi companies is to promote the culture of savings among the people of India. This objective makes the concept of Nidhi companies certain and trustworthy. Nidhi companies make sure that they will never jeopardize the savings of their members where ever they invest. Savings is an important practice to be inculcated in the individuals of all age groups of the society.
Nidhi companies follow the net-owned funding system. Net-owned funding refers to the transaction where the owner invests an amount in the business to raise funds for the same. In Nidhi companies the ratio of net-owned funding is 1:20, which means if an owners invests Re. 1 in his/her business he/she can raise a fund of Rs 20 for his/her business. This feature of Nidhi companies makes it cost effective for owners to invest in new business ventures and grow their company with more capital and diversify their business.
There are two forms which are required to be filed.
1. INC 9
2. DIR 2
Documents required for Nidhi registration
Here is the list of documents required for Nidhi registration
1. Proof of the registered place of business (Ownership documents/ rent or lease agreement)
2. No Objection Certificate (signed by the owner/ landlord)
3. Identity proofs
4. Address proofs of the members
5. Photos of the members
6. PAN card copies of the members
7. Digital Signature (DSC)
8. Director Identification Number (DIN) of the directors
9. Memorandum of Association of the company (MoA)
10. Articles of Association of the company (AoA)
Only one object will be mentioned in MoA of the company: "cultivating the habit of thrift and savings amongst its members, receiving deposits from, and lending to, its members only, for their mutual benefit.."

Advantages of Nidhi Registration

Easy Formation
No Compliance to RBI
Less or No Risk
Economical Registration
Certainty on Savings
Net-owned Funding System



Get it @ ₹ 13999 only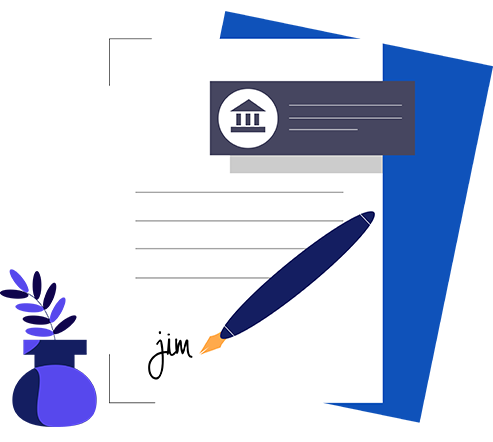 We strive to provide Our Customers with Top Notch Support to make their Service Experience Wonderful
GET ADVICE
Local Office Based Support
Get us at your own locality
Easy Payment Options
Credit Cards & Debit Card
Instant Notifications
Realtime Email & SMS Support
HASSLE-FREE WORK
Responsive & dedicated professionals